STAND Youth Council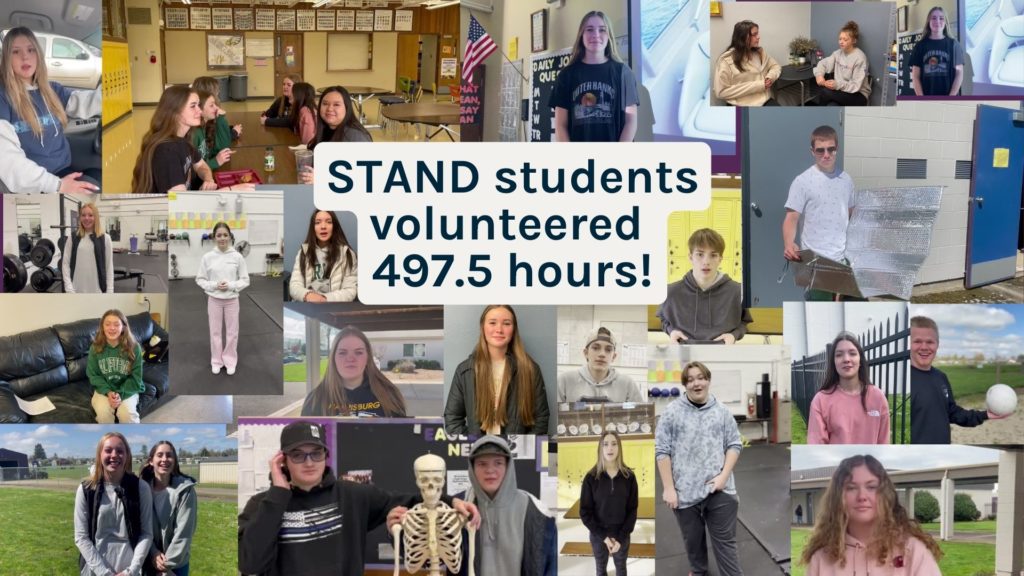 Join the STAND Youth Council
Linn County STAND (Students Taking Action Not Drinking) is a group of high school students from throughout Linn County working to enhance positive school climate through media campaigns and activities that address underage drinking, tobacco use and mental wellness.
Featured Projects and Initiatives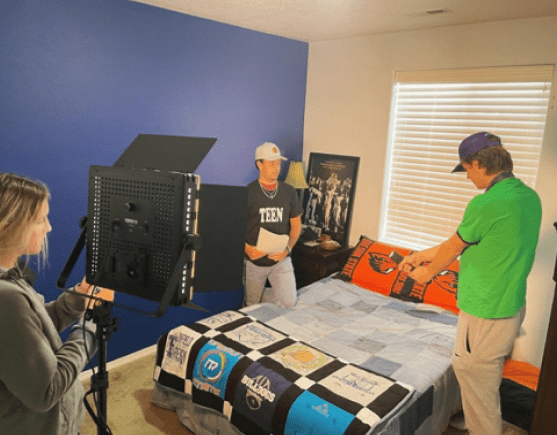 TikTok – Small Talks for Parents
STAND recently filmed a series of short TikTok videos with tips for parents on talking to teens about alcohol and other drugs. The project was designed to encourage parents to have regular, short conversations with their teens about youth substance use and its consequences. The bottom line . . . small talks are NOT a big deal!
STAND Youth Council Supports Youth Marijuana Prevention Campaign
STAND Youth Council Fall Kickoff
Linn County's youth council, Students Taking Action Not Drinking (STAND), kicked off their first meeting of the school year at Harrisburg High School.
STAND is made up of Linn County High School students with the goal of creating a positive school climate through media campaigns that address underage substance use and mental wellness.
The students that attended the meeting worked on assembling informational key chains designed to support the Youth Marijuana Prevention Campaign. The key chains were tagged with a youth marijuana prevention message and a link to the youth marijuana prevention section of the Linn Together website. The key chains will be distributed by STAND members to middle school youth throughout Linn County.
The STAND youth council is a great opportunity for youth to volunteer and make a difference in their community. If you know of a high school student who would be interested in participating and learning more about STAND please reach out to us at https://linntogether.org/contact/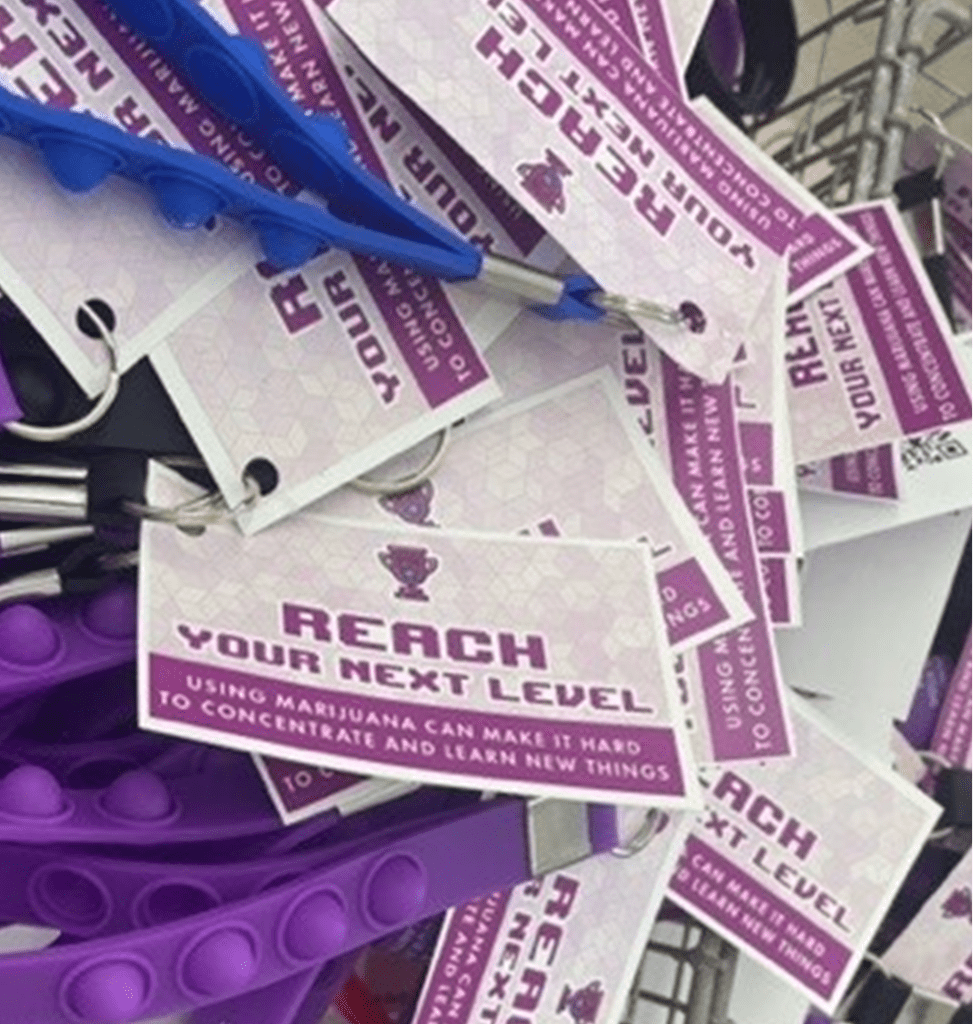 STAND Spotlight
Jarron
Being involved with STAND is important to me. We have fun at our meetings and I feel like I am making a difference in my school and community.
Rhianna
Through STAND I had the opportunity to attend a national youth leadership conference. I learned a lot, met kids from other youth councils and gained confidence with my public speaking.
Stephanie
Students Taking Action isn't just an ordinary extra-curricular club. STAND is a powerful group of student advocates coming together to reduce health risks among teenagers. As a health education teacher, I became a part of STAND to empower my students to have a voice; an opportunity to network and experience tremendous growth. The opportunities STAND has given myself and my students will impact us for a lifetime. I have seen previously shy and timid students build their confidence and communication skills to speak in front of a group of over 200 peers. STAND is a community, a feeling of fellowship encouraging all to live their best lives.